I love to read and I thought I would share a few good books that I have gotten for free on Barnes and Noble's Website. These are Family Friendly Books and I hope that you will enjoy them. They will not stay free for long so you need to get them while you can.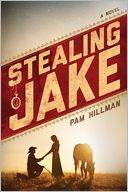 Stealing Jake
Book Description
When Livy O'Brien spies a young boy jostling a man walking along the boardwalk, she recognizes the act for what it is. After all, she used to be known as Light-fingered Livy. But that was before she put her past behind her and moved to the growing town of Chestnut, Illinois, where she's helping to run an orphanage. Now she'll do almost anything to protect the street kids like herself.
Sheriff's deputy Jake Russell had no idea what he was in for when he ran into Livy--literally--while chasing down a pickpocket. With a rash of robberies and a growing number of street kids in town--as well as a loan on the family farm that needs to be paid off--Jake doesn't have time to pursue a girl. Still, he can't seem to get Livy out of his mind. He wants to get to know her better . . . but Livy isn't willing to trust any man, especially not a lawman.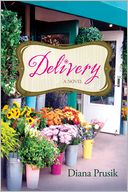 Delivery
Book Description
Livi finds new purpose in her troubled life when she joins her family's small-town florist shop. There, the strong and wacky Wilson's Florist gang monitors the pulse of Mount Helicon, where customers carry stories even the local newspaper does not contain. Tales of birth and death, sickness and sorrow, love and betrayal, and even forgiveness—Livi hears them all. Privy to some of the community's deepest secrets, she sometimes wishes she didn't know so much, especially when news arrives that a dear family friend is dead. Faced with servicing his funeral, she is blasted with painful memories she's struggled for decades to ignore. Soon, guilt and grief over childhood and adult tragedies close in. Instead of turning to loved ones or God for comfort, she leans on alcohol, her long-time clandestine companion—but secrets rarely escape the close-knit flower shop crew, who makes Livi's business its own. Fumbling through life's challenges together, the Wilson gang often delivers more than flowers, yet when Livi needs delivery, can the bonds of faith and friendship dissolve her defenses?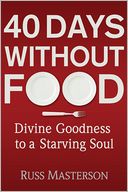 40 Days without Food
Book Description
Russ Masterson had read and heard about purpose, but didn't have a clue what his own purpose was to be. And there was emptiness where there should have been value. "I had a college degree, and soon a seminary degree to accompany it, yet I didn't know where to go or what to do." As he puts it, "I kept hoping a step would arrive when it was time to lift my foot."
Disillusioned with his life, as well as with God, he heard this advice: fast from food for 40 days. Faithless and frazzled, Russ accepted the challenge, hoping for direction, reflecting on the past, and wrestling with issues like purpose, faith, and love.
In this book, readers will find a fresh literary voice--an insightful thinker who meets people in their humanity while helping them to see they can be rescued from it. The journey of these forty days without food will help you explore what really matters i

Stuck in the Middle
Joan Sanderson's life is stuck.
Her older sister, Allie, is starting a family, and her younger sister, Tori, has a budding career. Meanwhile, Joan is stuck at home with Mom and her aging grandmother. Not exactly a recipe for excitement—or romance.
When a hunky young doctor moves in next door, Joan sets out to catch his eye. But it won't be easy. Pretty Tori flirts relentlessly, and Joan is sure that she can't compete. But with a little help from God, Allie, and an enormous mutt with bad manners, Joan begins to find her way out of this rut and into the life she's been hiding from.
Book 1 of the Sister-to-Sister series, Stuck in the Middle combines budding romance, soul searching, and a healthy dose of sibling rivalry that is sure to make you smile.
"A gentle story of one young woman's season of growth, deftly blending the tangle of family relationships with gifts of whimsy and revelation. A joy to read."—Sharon Hinck, author of Renovating Becky Miller and Symphony of Secrets
"Virginia Smith has created a charming and humorous novel that celebrates small-town life, generations of women caring for each other, and the value of finding a deeper, more active faith."—Sharon Dunn, author of the Bargain Hunters mysteries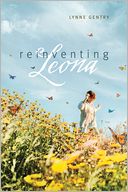 Reinventing Leona
Leona Harper loves being a pastor's wife. Her impressive resume touts thirty years of coaxing hot water from rusty parsonage plumbing, planning church potlucks, and standing beside her husband while members take potshots at his sermons. Except for the little tiff with her grown children, Leona feels her life is right on track with the wishes of the Almighty . . . until her husband drops dead in the pulpit.
When the church board decides to fill the Reverend's vacated position, Leona is forced to find a paying job, mend her fractured family, and tackle her fears. With life spiraling out of control, Leona might find the church members' antics comical if she weren't so completely panicked. Can the faith of an overwhelmed widow withstand the added heartache of two resentful children and several underhanded church members? If Leona can't trust God, how will she learn to trust herself?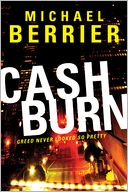 Cash Burn
Billions of dollars flow through Jason Dunn's banking office each year. When he suffers a series of career setbacks and his marriage begins to crumble, he and his attractive new assistant devise a plan to disappear with a slice of the bank's cash flow. The unwelcome appearance of his brother on the scene, just released from prison, threatens to sidetrack Jason's plans. But Jason's brother "Flip" has his own problems with a parole officer who isn't fooled by this dangerous parolee. In the race to the jackpot between Jason and Flip, and the unwinding of their troubled history, the question soon becomes, Who will get burned?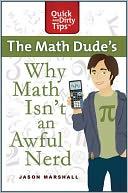 Why Math Isn't an Awful Nerd
by Jason Marshall
(St. Martin's Griffin)
In
Why Math isn't an Awful Nerd
Jason Marshall, the guy behind the incredibly popular
Math Dude's Quick and Dirty Tips
podcast, shows readers how insanely easy and downright elegant math can be. Marshall focuses on perfect squares and patterns (hint: they're called perfect squares for a reason), and clearly — and most importantly, concisely — explains step-by-step how numbers work. Multiple games and puzzles re-enforce the concepts Marshall presents, making for a crazy fun, accidental learning experience. Perfect for anyone looking for a leg-up on their algebra homework, that won't put them to sleep.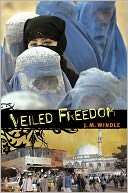 Veiled Freedom
Naïve and idealistic, relief worker Amy Mallory arrives in Kabul ready to change the world. She soon discovers that as a woman in Afghanistan, the challenges she faces are monumental. As the new security chief to the Minister of the Interior, former Special Forces veteran Steve Wilson is disillusioned to find that the country he fought to set free has fallen into its old habits of greed and corruption. Afghani native Jamil returns to his homeland seeking a job while his painful past continues to haunt him. All three search for truth . . . and for freedom . . . but at what cost?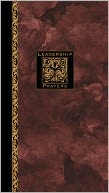 Leadership Prayers
by Richard Kriegbaum (Tyndale, 1998)
An ideal gift book for leaders, features 30 heartfelt prayers, insightful reflections, and Scripture. 
Remember that they will not stay free long so get them while you can.